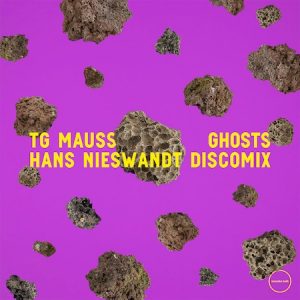 TG Mauss – Ghosts (Hans Nieswandt Discomix) | Karaoke Kalk 104
Artist:

TG Mauss


Title:

Ghosts - Hans Nieswandt Discomix


Format:

12"


Cat.No:

Karaoke Kalk 104


Release Date:

19.01.2018


*All orders include an instant download of the album
With his 3rd album "Dear Stranger," Duesseldorf artist TG Mauss appeared 2013 for the first time on Berlins quality music label Karaoke Kalk. Proving once more his skills in meshing up folk pop with electronic music, he left a big mark at Hans Nieswandt (Whirlpool Productions), who now throws the track "Ghosts" into the club: a grooving funk bass played by Levent Canseven meets a rattling hi-hat and spacey soundeffects. Mauss´ voice makes the disco ball and our dancing hearts pause for a moment, just to explode on the dance floor. Thats what you call "state-of-remix-art".


12"-Tracklist:
Ghosts - Hans Nieswandt Discomix
DL-Tracklist:
01. Ghosts - Hans Nieswandt Discomix 02. Sun King - Thomas K. Dark Wave Rmx